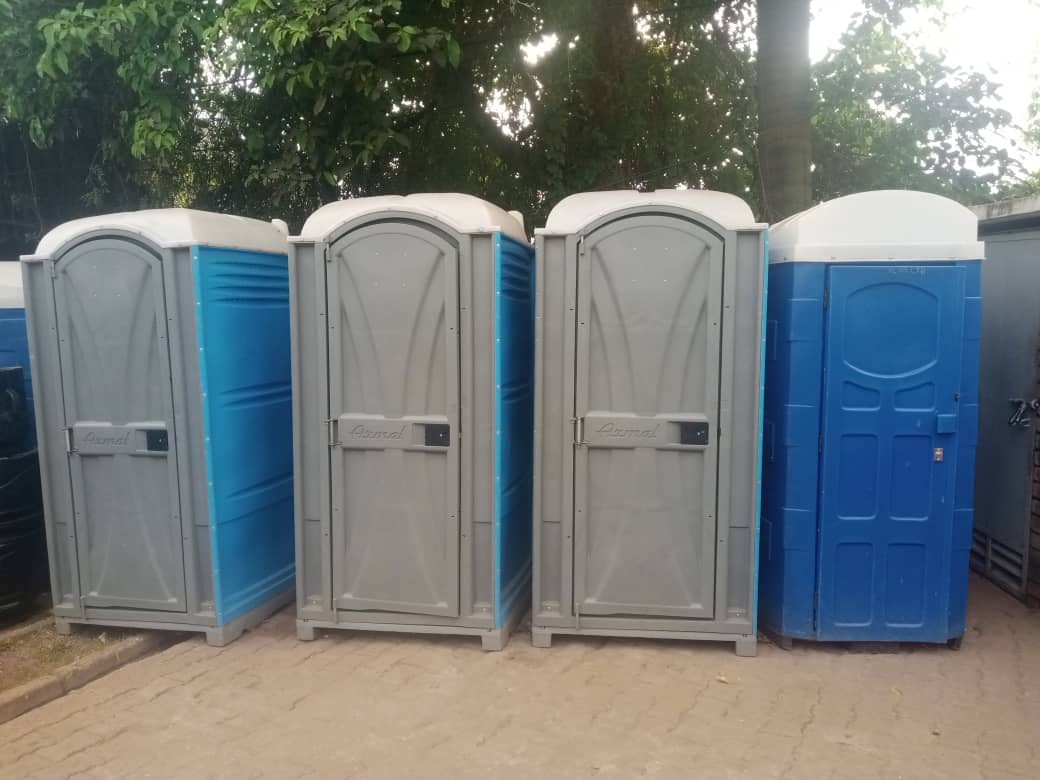 We have the best Mobile toilets for hire in Uganda.
Do you have any event such a corporate event, wedding, kwanjula, or any event that requires that you rent a mobile toilet? We will be able to get you the perfect mobile toilets in Uganda.
We hire the best Mobile toilets at the most affordable price.
We will be able to get you the best Mobile tents in all parts of the country. We have hired mobile toilets in areas of Kampala, Wakiso, Entebbe, and Mukono. If you would like to hire the mobile toilets in any parts of the country, we will make the best effort to get you the best toilets.
Price of hiring a mobile toilet in Kampala.
The price of hiring mobile toilets in Uganda depends on the transportations costs involved to get the mobile toilet to your location. You will have to inform us about the location such that we come up with the best quote. Our Mobile toilet hire price starts from 250000/=. This is the basic fee without transportation.
Why hire Mobile toilets in Uganda?
It is possible to hire the best mobile toilets in Uganda from us and it is great to hire mobile toilets for several reasons.
There are event locations with distant toilets.
There are many event locations like football pitches around the country with no public toilets or with distant toilets yet such places hold so many events.
It is always ideal to get the best mobile toilets to allow the guests from having to travel long distances just to ease themselves. The mobile toilets can be stationed not very far from the event location
Mobile toilets increase the level of privacy.
There are many homes which hold several events and the home owners would prefer guests to use different toilets than those inside the house. To be comfortable with such an arrangement, Mobile toilets are ideal.
Get the best Mobile toilets in Uganda by simply getting in touch with us today.